Pinnacle Employee Services was founded in 2014 as a way to provide businesses in our region with a better way to provide payroll, benefits, and human resources to their employees. With over 16 years of experience in the industry, Mark Pietrowski, CEO, had seen the administrative burden these services took on business management and discovered a PEO would be able to offer a streamlined solution.
Over the years, Pinnacle Employee Services has grown its team of human resource consultants, payroll administrators, and benefits specialists to offer services to over 120 clients and 4,000 active employees in 20 states.
PES is a proud member of the Pinnacle Family of Companies, an organization designed to provide a full range of financial solutions to individuals, businesses, and institutions. For more information on our member companies, visit PinnacleHoldingCo.com.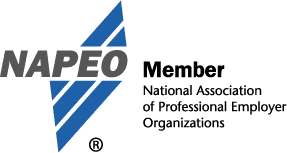 Pinnacle Employee Services is a proud member of the National Association of Professional Employer Organizations (NAPEO).